The 5 Pillars of Attracting
Game-Changing Talent
It's time to level up your organization's hiring process and attract outstanding talent.
Hiring often feels like a gamble with high stakes.
Attracting and retaining talented individuals to advance your organization's mission is essential to avoid draining time and money from an organization, but with a tough hiring market and lack of practical information, it can be a difficult task.

Luckily, this e-book can improve your odds!
Hiring doesn't have to be daunting. With proper goal setting, realistic expectations, and a heavy dose of personal touch, you can find and hire candidates with the qualities you need to run your organization successfully for years to come.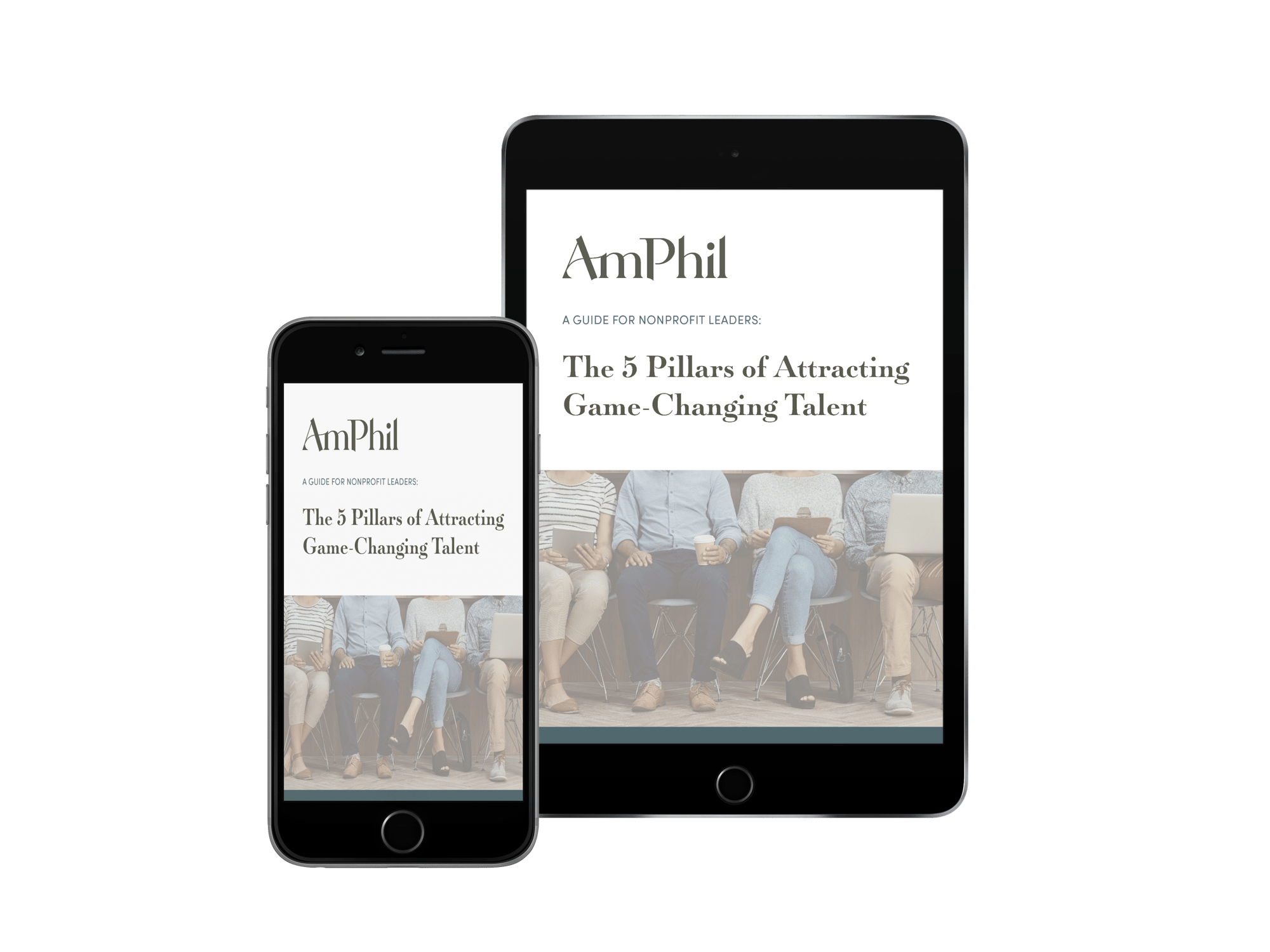 In this e-book, we will bring clarity to the talent recruiting process:
Proper goal setting


Realistic expectations


An authentic personal touch